The British Royal Family in the newspapers is much more exciting than any TV soap opera! Kitty Kelly's new book on the Royal Family is to be banned in the UK. You might bookmark this Royal Family linksite and visit the British newspaper links below daily - and if they're not interesting you can flame us! Kitty Kelly's book is not available in the UK but we have heard enough about it, right or wrong about the Royal Family to hope Kitty Kelly gets all that she deserves. Her profiteering at the expense of the Royal Family is as bad as the Paparazzi who killed Diana. Everyone who Kitty Kelly has interviewed has been shouting LIES! loudly!

Please let us know if you have difficulty getting to these Royal Family items on The Times site. On 14th September The Sunday Times reports proposals between Prince Charles and Blair for the Royal Family and the Monarchy whilst The Daily Telegraph reports controversy on Princess Diana 's last words. On 13th September The Times reported that the family owning Luton Hoo where The Queen stayed in the 1950s is to be sold on account of 20 million pound debts incurred in trying to keep the place going. The Times also reported details of Mother Theresa's funeral. On 11th September 1997 The Times reported public credance to conspiracy theories about Princess Diana 's death - - - The Royal Family 's organisation of the procession gave full power to Princess Diana. The sun shone all day whilst just the sound of the Royal Horses hooves and a gun carriage outshadowed by the Royal Princess and flowers. This Royal Family funeral will be the funeral and Princess of legend. Earl Spencer's speech earns him a place in the Royal Family and his seat in the House of Lords - - - Royal family news from previous days: - The beautiful Queen's speech for the Royal Family has been overshadowed by the loss of Mother Teresa - Mother Theresa has died on the day before Princess Diana is buried. The Times for Saturday 6th September reports most eloquently and thought provokingly. The Royal Family are to arrive in London today. In response to criticism that Royal Family's response to Princess Diana's loss has been cool The Queen is to broadcast to the Nation. Thousands of people are lining the streets waiting for the funeral procession and The Royal Family to Westminster Abbey on Saturday at 11am. People have not brought food with them and are fainting. Al Fayed has organised lorries to bring them food. Call to honour Al Fayed with British Citizenship. Simply scroll lower to see The Times 6th September report of the Queen's speech. The Times of 6th also covers the story about the new witness coming forward. Hilary Clinton is to attend the funeral. The Royal family website has been overloaded with many millions of visitors. There is a condolence book there but if busy there is another on the Goddess Diana link below. If you have difficulty reading this Royal Family Princess Diana page, please click your mouse at the top and "wipe" the cursor down the page. The page is this colour to mark this sad occasion The Royal Family have altered Princess Diana 's funeral arrangements to start from Kensington Palace - a route four times longer to enable up to 2 million people to pay their respects. Giant television screens are to be erected in Hyde Park to screen the Royal funeral for many to experience. Princess Diana was to open a new facility for a London children's Osteoporis unit on Thursday. A six year old girl did the honours instead. Six months ago when Princess Diana visited the hospital and accepted the invitation for today she said "You've got the right person here - I'm the ultimate rebel!" We think that this will start the tradition of little children being "Honory Princess" for the day so that both the childrens fairy tale and the Princess may live for ever. Americans are abounding with conspiracy theories. Speculation is rife and links to a couple of sites are below. Special bus and train services into London will be provided. Crowds paying respects today have increased and more flowers have been laid. Outside the Royal Family Palace - St James's Palace there are longer queues than yesterday to sign the condolence books - increased from 16 to 43 - people have been queuing for more than 12 hours and a total of 30,000 have signed so far. Shops will be closed and sporting fixtures cancelled. The National Trust will be not opening their houses until 3pm and British Rail will hold a two minute's silence at all their stations. After a decade of cuts and economies which have filtered down to even essential services at local government levels, The Times reports that the Government is embarrassed at where the funds will come from to foot the bill. Special crowd barriers are being constructed and people seem to be intending to camp out on the streets from Thursday onwards to secure a place along the route - although with the increased length of the route this may not be necessary.

Scroll below the Royal website link to The Times and The Sunday Times, The BBC and ITN News for the latest news. All of these sites are excellent sites
Can anyone in the US mail us over here in the UK a copy of Kitty Kelly's new book on the Royal Family to be published in New York on Tuesday which is banned from sale in the UK? Please email me if you could - we will make good use of it . . .
This page for all who regard Royal Princess Diana as having been as close to a goddess as any mortal can be has a guestbook through which you can send tributes and commiserations
for Princess Diana, her family and friends. PLEASE BOYCOTT THE TABLOID PRESS. THE DAILY MAIL WAS TODAY ADVERTISING ON CLASSIC FM RADIO PROFITING OUT OF NEWSPAPER SALES ON THE DAY OF DIANA'S FUNERAL Scroll below for The Times, The Sunday Times, the BBC and ITN Television

This site has been given a there.is address - http://there.is/royalfamily - Click here to try it out . . . You too could have your own there.is/companyname site much more conveniently than your own domain name.
We recommend it: there.is/hammerwood and there.is/tourlink UK Tourist Information for example.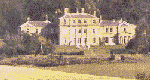 WELCOME TO THE HAMMERWOOD PARK GUIDE TO THE UNITED KINGDOM, THE BRITISH ROYAL FAMILY WEBSITE, stately places to see and stay and the Comprehensive Guide
to tourism facilities throughout England, Scotland, Wales, Ireland and the UK

I apologise for the disorder which has arisen on this site in recent days as, day by day more has been added as has become relevant. This disorder, however, may help to tell the story of the disorder all have felt in our hearts.
---
Earl Spencer's Funeral Address
I stand before you today the representative of a family in grief, in a country in mourning before a world in shock.

We are all united not only in our desire to pay our respects to Diana but rather in our need to do so.

For such was her extraordinary appeal that the tens of millions of people taking part in this service all over the world via television and radio who never actually met her, feel that they too lost someone close to them in the early hours of Sunday morning. It is a more remarkable tribute to Diana than I can ever hope to offer her today.

Diana was the very essence of compassion, of duty, of style, of beauty.

All over the world she was a symbol of selfless humanity. All over the world, a standard bearer for the rights of the truly downtrodden, a very British girl who transcended nationality.

Someone with a natural nobility who was classless and who proved in the last year that she needed no royal title to continue to generate her particular brand of magic.

Today is our chance to say thank you for the way you brightened our lives, even though God granted you but half a life. We will all feel cheated always that you were taken from us so young and yet we must learn to be grateful that you came along at all. Only now that you are gone do we truly appreciate what we are now without and we want you to know that life without you is very, very difficult.

We have all despaired at our loss over the past week and only the strength of the message you gave us through your years of giving has afforded us the strength to move forward.

There is a temptation to rush to canonise your memory, there is no need to do so. You stand tall enough as a human being of unique qualities not to need to be seen as a saint.

Indeed to sanctify your memory would be to miss out on the very core of your being, your wonderfully mischievous sense of humour with a laugh that bent you double.

Your joy for life transmitted where ever you took your smile and the sparkle in those unforgettable eyes. Your boundless energy which you could barely contain.

But your greatest gift was your intuition and it was a gift you used wisely.

This is what underpinned all your other wonderful attributes and if we look to analyse what it was about you that had such a wide appeal we find it in your instinctive feel for what was really important in all our lives.

Without your God-given sensitivity we would be immersed in greater ignorance at the anguish of Aids and HIV sufferers, the plight of the homeless, the isolation of lepers, the random destruction of landmines.

Diana explained to me once that it was her innermost feelings of suffering that made it possible for her to connect with her constituency of the rejected.

And her we come to another truth about her.

For all the status, the glamour, the applause, Diana remained throughout a very insecure person at heart, almost childlike in her desire to do good for others so she could release herself from deep feelings of unworthiness of which her eating disorders were merely a symptom.

The world sensed this part of her character and cherished her for her vulnerability whilst admiring her for her honesty.

The last time I saw Diana was on July 1, her birthday in London, when typically she was not taking time to celebrate her special day with friends but was guest of honour at a special charity fundraising evening.

She sparkled of course, but I would rather cherish the days I spent with her in March when she came to visit me and my children in our home in South Africa.

I am proud of the fact apart from when she was on display meeting President Mandela we managed to contrive to stop the ever-present paparazzi from getting a single picture of her - that meant a lot to her.

These were days I will always treasure. It was as if we had been transported back to our childhood when we spent such an enormous amount of time together - the two youngest in the family.

Fundamentally she had not changed at all from the big sister who mothered me as a baby, fought with me at school and endured those long train journeys between our parents' homes with me at weekends.

It is a tribute to her level-headedness and strength that despite the most bizarre-like life imaginable after her childhood, she remained intact, true to herself.

There is no doubt that she was looking for a new direction in her life at this time. She talked endlessly of getting away from England, mainly because of the treatment that she received at the hands of the newspapers.

I don't think she ever understood why her genuinely good intentions were sneered at by the media, why there appeared to be a permanent quest on their behalf to bring her down. It is baffling.

My own and only explanation is that genuine goodness is threatening to those at the opposite end of the moral spectrum.

It is a point to remember that of all the ironies about Diana, perhaps the greatest was this - a girl given the name of the ancient goddess of hunting was, in the end, the most hunted person of the modern age.

She would want us today to pledge ourselves to protecting her beloved boys William and Harry from a similar fate and I do this here Diana on your behalf.

We will not allow them to suffer the anguish that used regularly to drive you to tearful despair.

And beyond that, on behalf of your mother and sisters, I pledge that we, your blood family, will do all we can to continue the imaginative way in which you were steering these two exceptional young men so that their souls are not simply immersed by duty and tradition but can sing openly as you planned.

We fully respect the heritage into which they have both been born and will always respect and encourage them in their royal role but we, like you, recognise the need for them to experience as many different aspects of life as possible to arm them spiritually and emotionally for the years ahead. I know you would have expected nothing less from us.

William and Harry, we all cared desperately for you today. We are all chewed up with the sadness at the loss of a woman who was not even our mother.

How great your suffering is, we cannot even imagine.

I would like to end by thanking God for the small mercies he has shown us at this dreadful time. For taking Diana at her most beautiful and radiant and when she had joy in her private life.

Above all we give thanks for the life of a woman I am so proud to be able to call my sister, the unique, the complex, the extraordinary and irreplaceable Diana whose beauty, both internal and external, will never be extinguished from our minds.

Applause rang out with cheers too among the millions of people to whom the service was relayed outside the Abbey. Even the Abbey erupted in applause. Numbers of people have written wanting an address to write to the Earl Spencer congratulating him. If you write to the Spencer family home, a letter will be bound to get to him . . .


The Earl Spencer
Althorp House
Althorp
Northampton
NN7 4HQ


There's a commercial site masquerading with Earl Spencer's speech which gives a London address - the site's not English and the webmaster doesn't know what he's doing. the Althorp Fax number is + 44 (0)1604 770042
For details of all the Stately Homes in England open to the public and their opening times you can order your copy of Hudson's Directory by faxing +44 (0) 1295 750800. In the UK use the (0), abroad use the +44 and drop the (0).
---
Here is a page for anyone who thinks Princess Diana was a living Goddess. Diana was the epitome of Artemis . . . Scroll to the end of this file if you would like to see the Character of Artemis to compare.

Mother Theresa has died also. In terms of the Chinese curse, we live in interesting times. 1997 was the year the passing of a Comet heralded the passing of a Princess and then the passing of Mother Theresa in the dark week of a new moon. Was Mother Teresa the closest lady to God on Earth? The Times (go to link below) on Monday 15 September reports that Mother Teresa is to be made a Saint instantly.
Webmaster David Pinnegar predicted from the symbolism of the Longwood Warren crop circles that the period between 1996 and early 1998 would be eventful.

Please bookmark here before you go further! Please email us if this takes too long to load! But please DO NOT email condolence letters here - we've been buried in them and they will all have to be manually forwarded. Please can you use the condolence book link above.



Just received (before Princess Diana 's funeral - in view of Mother Theresa we post this here:

Dear Friends,

Tomorrow is Diana's, Princess of Wales' funeral. In London alone they expect great numbers of people to be present along the roadside, they talk of 6 million... and further millions will be watching and participating through the TV and church services.

All faiths in Great Britain are holding special ceremonies and services,even the Jewish community, for whom doing so on a sabbath is a very great exception.

People from all walks of life, from all races, all ages will be participating. They will all be paying their respects to One who has served and has served with glamour. One who has loved, though often felt forsaken. Diana has demonstrated to all of us how obstacles and "handicaps" could be turned around for the good of many. Through overcoming and through loving she has served this planet greatly. She has done so by using position, fame, beauty and the public's interest in her. She has demonstrated true leadership by using power in service for the good of so many.

Because of this emphasis on charity and service and the focus of the millions around the globe throughout this week and especially tomorrow, I feel personally that this is truly a HARMONIC CONVERGENCE and I call for all who read this to make themselves available in this very special time to further anchor the light, goodwill and especially Love on this planet FOR THE GOOD OF ALL and HARM TO NONE by harnassing what is being generated tomorrow.

If you feel that we can honour Diana by multiplying what she has already done, then please pass this message on to your mailing lists and Email contacts.

May what Diana has generated in the hearts of so many million people be multiplied a hundredfold. We ask the holy forces of the Christed Ones, of the Buddhic Ones and the Legions of Archangels to accept our petition and help us in this. May Diana's funeral be a way to generate Light, Love and Peace on this Planet and may the blessings she bestowed upon so many now be bestowed upon ALL.

We give thanks for her Life, we give thanks for the opportunity she has given us even through her death.

In respect and Love for ALL, LIFE and the SOURCE

Vita

The Times (Go to The Times link below, issue 6th September 1997 for full text) comments "Her death on the eve of the funeral of Diana, Princess of Wales, is paradoxical: they were incongruous together, old and young, Catholic and Protestant, diminutive and tall, yet they found a bond and were celebrities of an exceptionally different hue. They will be buried, worlds apart, within hours of each other.



Pure information - fast!!
We're pleased to add your URL - and any other URLs you find for the Royal family which you find good!
We hope therefore that this page will be one of the most useful
one-stop tourist resources on the Web!




Here is the complete Princess Diana and Prince Charles resource PLEASE SCROLL LOWER DOWN FOR UP TO DATE NEWS FROM THE TIMES NEWSPAPER. By the way, there's a Conspiracy theory site on the page which we have included for completeness as it is on the search engines but which is a load of rubbish based on an alleged 4 hour delay of the reporting of the news - quite in error the BBC halted programmes at 2am to give preliminary news. What's worse is that the website is charging an entry fee to enter discussions. The theory there is implausible but we will put links in to other pages in due course. Here's input which makes an interestingly valid point and we'll be putting in links from this page here:
---
From: SLHeider@aol.com

Subject: Re: Diana (being discussed on the Atlantis mailing list concerning the prophecies of Edgar Cayce)
Today's information is that the driver was drunk. (Dionysus...?) I have two problems with this.
1) Why did it take them two days to discover and/or reveal this information... it it seems awfully convenient... and
2) Why would a driver, a professional, get drunk before going to work. This isn't you or I getting drunk and driving (bad, bad idea) but a guy who drove for a living. Now, I know that pilots and doctors do stupid stuff like this, but current reports say his blood alcohol was 3 times the legal limit....Drinking a little before work, maybe (still stupid) ...But I don't think that happened here.
And another thing, why all of a sudden was there such anxiety about avoiding the press & paparazzi? They had both (Diana & Dodi) been surrounded by them for a long time. They were in an armoured type limo (I think) so a gun on the outside wouldn't have been enough to cause such panic.
Anyone else think that something smell's with this whole situation.....
We will put links here to people who do - but of course one would not believe them!
Judith Werthmann replied: A short while ago a powerful psychic and dear friend of mine was reading a paper and looked up at me. 'Oh, no' she said, 'Diana's taking on the arms industry. They will kill her.'
Does this sound like a much more rational answer than the far reaching ideas previously espoused? I gave this serious thought and it seemed right and logical.
One very bright person on this list mentioned a pill that one could take which time releases alcohol in the blood. If this pill could be made to look like prozac, how easy for someone to slip a substitute capsule into another's bottle. The family of the driver were shocked he was reported drunk. This may not be just for show. People on prozac are told not to drink alcohol.
Go to The Times link below where in the issue of 11th September you'll find a report about public distrust of the official Princess Diana 's accident investigation and the widespread and increasing rumours of conspiracy theories. "The truth is out there!" - but it seems that few feel Mohammed Al Fayed and we will ever be allowed to know it.
Click here to sign the Princess Diana Assassination Conspiracy Theory guestbook
---
The webmaster pays homage to the old Chinese ideas about Comets bringing changes and chaos! He blames Hale-Bopp for strange weather and, like the full moon, a degree of behaviour disorder arising from the emanation of gravity waves !
---
Here are words from lesson of the funeral:
Though I speak with the tongues of men and of angels, and have not love, I am become as sounding brass, or a tinkling cymbal.

And though I have the gift of prophecy, and understand all mysteries, and all knowledge; and though I have all faith, so that I could remove mountains, and have not love, I am nothing.

And though I bestow all my goods to feed the poor, and though I give my body to be burned, and have not love, it profiteth me nothing.

Love suffereth long, and is kind; love envieth not; love vaunteth not itself, is not puffed up, Doth not behave itself unseemly, seeketh not her own, is not easily provoked, thinketh no evil;

Rejoiceth not in iniquity, but rejoiceth in the truth;

Beareth all things, believeth all things, hopeth all things, endureth all things.

Love never faileth: but whether there be prophecies, they shall fail; whether there be tongues, they shall cease; whether there be knowledge, it shall vanish away.

For we know in part, and we prophesy in part.

But when that which is perfect is come, then that which is in part shall be done away.

When I was a child, I spake as a child, I understood as a child, I thought as a child: but when I became a man, I put away childish things.

For now we see through a glass, darkly; but then face to face: now I know in part; but then shall I know even as also I am known.

And now abideth faith, hope, love, these three; but the greatest of these is love.

---

This ceremony touched so many that many will see Diana alive again and she will heal. In 100 years time a cult of Diana will sit happily side by side with Protestantism and Catholicism, perhaps bringing unity to all Chirstians in Christ and all throughout the world in Diana and love. Hounded by the Press paying pieces of silver to the Photographers, Diana died at the hands of modern Hippocrites, Pharisees and Judas Iscariots.

The silence of the procession, the tolling of the loud bells answered by the quiet ones, the gun carriage being overcome by flowers - all added to a magic which will bring all through that glass darkly. Scroll lower to the link to The Sunday Times of Sunday 7th September 1997 for a full report and a transcript of the service.
Just as Princess Diana was put to death by the Pharisees, Ruth Trimble in Hawaii reports that Mother Theresa was very upset this week by a special video that was being aired about her on TV this week that was not accurate and this may have caused her heart to give out. If this is true, then the media have killed two great Goddesses in one single week. Ruth thinks the point is clear:

Here's a message from Mother Theresa:
to the UN Conference on Women in Beijing

Dear Friends,

I am praying for God's blessing on all who are taking part in the Fourth World Conference on Women in Beijing. I hope that this conference will help everyone to know, love, and respect the special place of women in God's plan so that they may fulfill t his plan in their lives.

I do not understand why some people are saying that women and men are exactly the same, and are denying the beautiful differences between men and women. All God's gifts are good, but they are not all the same. As I often say to people who tell me they would like to serve the poor as I do. "What I can do, you cannot. What you can do, I cannot. But together we can do something beautiful for God." It is just this way with the differences between women and men.

God has created each one us, every human being, for greater things - to love and to be loved. But why did God make some of us men and others women? Because a women's love is one image of the love of God, and a man's love is another image of God's love. Both are created to love, but each in a different way. Women and man complete each other, and together show forth God's love more fully than either can do alone.

That special power of loving that belongs to a woman is seen most clearly when she becomes a mother. Motherhood is the gift of God to women. How grateful we must be to God for this wonderful gift that brings such joy to the whole world, women and men a like! Yet we can destroy this gift of motherhood, especially by the evil of abortion, but also by thinking that other things like jobs or positions are more important than loving, than giving oneself to others. No job, no plans, no possessions, no idea of "freedom" can take the place of love. So anything that destroy's God's gift of motherhood destroys His most precious gift to women -- the ability to love as a woman,

God told us, "Love your neighbor as yourself." So first I am to love myself rightly, and then to love my neighbor like that. But how can I love myself unless I accept myself as God has made me? Those who deny the beautiful differences between men and w omen are not accepting themselves as God has made them, and so cannot love the neighbor. They will only bring division, unhappiness, and destruction of peace to the world. For example, as I have often said, abortion is the greatest destroyer of peace in t he world today, and those who want to make women and men the same are all in favor of abortion.

Instead of death and sorrow, let us bring peace and joy to the world. To do this, we must beg God for His gift of peace and learn to love and accept each other as brothers and sisters, children of God. We know that the best place for children to learn how to love and to pray is in the family, by seeing the love and prayer of their mother and father. When families are broken or disunited, many children grow up not knowing how to love and pray. A country where many families have been destroyed like this will have many problems. I have often seen, especially in the rich countries, how children turn to drugs or other things to escape feeling unloved and rejected.

But when families are strong and united, children can see God's special love in the love of their father and mother and can grow to make their country a loving and prayerful place. The child is God's best gift to the family and needs both mother and fa ther because each one shows God's love in a special way. The family that prays together stays together, and if they stay together they will love one another as God has loved each one of them. And works of love are always works of peace.

So let us keep the joy of loving in our hearts and share this joy with all we meet. My prayer for all the delegates, and for every woman whom the Beijing conference is trying to help, is that each one may be humble and pure like Mary so as to live in l ove and peace with one another and make our families and our world something beautiful for God.

Let us pray.

All for the glory of God and good of souls. God bless you.

(signed) Mother Teresa, M.C.

Mother Teresa won the Nobel Peace Prize in 1979.

Copyright (C) 1997 Mantra Corporation. All Rights Reserved.
---
Love is to people for people, their neighbour and their surroundings as gravity is to the matter of which we are made.
---
Further major updates of new tourism sites in progress! Register with the form below and you'll be notified when we have done it. If you'd like to be notified when this page changes, enter your address, click on the button, and you will receive an e-mail when the page is updated.


Before you go to the rest of Sussex, London or more of England in the links in the rest of this section, we hope you'll join us for a tour of Hammerwood (which many have found enjoyable) In the 19th Century Hammerwood was owned by Oswald Augustus Smith whose sister, Frances, married Claude Bowes-Lyon and so became the grandmother of Her Majesty the Queen Mother. Don't forget to look at our other recommended Stately Homes and Historic Houses to see in the South East, Gardens to visit and Stunning and Stately places to Stay There is also a tourguide who specialises in guided walks of London, of course including Buckingham Palace and another guide who specialises in small groups travelling together and who also does a week long tour of places of Royal interest.

If there's a tourism site you know of that's useful which isn't listed here, please let us know with a URL and a brief description of the site and also post them on the bulletin board here. We do request URLs to be returned.


They've finally done it! Here's THE ENGLISH ROYAL FAMILY WEBSITE. Here's the Reuter's news release about Princess Diana Please email me if this link does not work or goes to another story in due course.
WELCOME TO ENGLAND, SCOTLAND AND WALES
We hope you won't get distracted by the newspapers but if you want the news
Click Here forTHE TIMES - THE SUNDAY TIMES and The Daily Telegraph
Television:
Here's The BBC and ITN News
Princess Diana's death was not reported in the hard copy of the Sunday Times but they updated the website for Sunday 31st August with the story. It was reported in The Times on Monday 1st September
These sites need a browser which supports frames.
Here's THE ENGLISH ROYAL FAMILY WEBSITE Here's another for Prince Charles (official), Princess Diana (unofficial) This is one of the longest standing Princess Diana pages on the net. Here's a schedule of Royal Engagements. here's the London Travelcard FAQ - believed to have details of the Underground system please scroll further down for yet more London details.
---
ANGER OVER PRINCESS DIANA 'S FUNERAL ARRANGEMENTS
From Robert Deslierres
Our President, Clinton, wanted to attend the funeral, but because of the outmoded protocol still being put forth by the House of Windsor, he can not attend. He can't attend, because her funeral is not a state funeral. The whole thing is outrageous to say the least. Robert Deslierres
Joyce Deslieres continues in the vein of many "I don't care to come to England anymore. I am too discussed by the behavior of the House of Windsor. They should by ashamed, ashamed, ashamed at the way they treated Princess Diana. EVERYONE WHO LOVES HER SHOULD FEEL THAT THEY ARE A PART OF HER FINAL FAREWELL. WHY CAN'T YOU SEE THAT OBVIOUS FACT? WHY CAN'T YOU BE HUMAN? PRINCESS DIANA OUTCLASSED THE HOUSE OF WINDSOR BY A COUNTRY MILE. WHAT A SHAME THAT SHE IS THE ONE WHO ISN'T WITH US ANY LONGER."
However, the Times Newspaper of 2nd September explains - and it seems from the explanation that the manner of conducting the event as proposed really does enable "everyone who loves her to come and feel part of her final farewell" In fact didn't the success of this reality surpass the Royal Family's expectations?
"Palace promises unique funeral"
Click here and go to the 2nd September issue for the full article
"The formal farewell for the Princess will be virtually a state funeral. Keeping it one step removed from the full panoply, however, allows much more flexibility in who can be invited. The hand of Tony Blair, who favours a public event, is very much behind the arrangements, made in consultation with the Palace and the family. . . .
Mourners will be headed by the Queen and the Duke of Edinburgh, the Prince of Wales, Princes William and Harry and Queen Elizabeth the Queen Mother. The Princess's family will be represented by her brother Charles, the current Earl Spencer, and her sisters Lady Jane Fellowes and Lady Sarah McCorquodale.
Presidents Chirac and Mandela are expected to head a relatively small delegation of foreign Heads of State. Representatives of Australia, Canada and other Commonwealth countries will be included. President Clinton will not be attending.
Palace sources said last night that, as the event was not a fully-fledged state funeral it would not be necessary to fill the abbey with ambassadors and other representatives of the great and the good. "The great majority of mourners will be people who had some personal connection with the Princess, either as friends or as representatives of her many charities and interests."
One source said last night: "We are determined that the emphasis will be on personal connections, and the people she got on with. That is why, for example, we have decided that workers from her various charities should take part in the procession."
---
From here on to the most recently updated version of this file.

The site is a good introduction to staying in England. There's also Smooth Hound's Hotel and Guest House Directory including exclusive Internet user discounts


For the best and fastest loading weather maps and satellite pictures for the whole of Britain, click here - but ignore the weather description - it's for the Shetland Isles north of Scotland and usually infinitely worse than everywhere else. (However, at present you can't tell here what the weather will be - we're paying the price of ecological change!) Hardy souls should click here to visit the Shetlands Click here for two places to stay on the way from the airports to the islands and here for B&B en route going north. There's a RAVING GOOD NEW SITE for the Scottish Highlands with the best maps on the web. with an extensive section for Cromarty. There's over 60+ Scottish Links to help plan your trip here. Click here for more Scotland Travels site and here for events in Glasgow

For the opposite end of the country the Isle of Wight in the south is a favourite summer seaside spot The Isle of Wight Council is sponsoring events on the Island. The County Press will soon be expanding their entry to include weekly news of the Island. Click here for somewhere to stay in Hampshire on the way from the airports to the Isle of Wight and here for places to see throughout Hampshire. To the west is Torbay: details below. East of Hampshire is West Sussex - here is Chichester and district on the coast and here is a real Norman castle to stay in nearby

Click here for links to UK online Museums

The British Tourist Authority have just launched their site here Other tourist board sites in England
and yet more interesting links follow . . .

Sites run by local authorities - often non-commercially - and can be better than the Tourist Boards . . .
Devon is a favourite holiday destination in the South WestTowns & Attractions of Devon looks a nice place to venture. There's another site we've just heard about here as a a 'local' site for mid-Devon

Nearby on the South Coast here's Torbay - (that's Torquay, Paignton and Brixham) which is the UK's most popular staying resort.

Click here to find the tourism section of Birmingham City Council



Click here for Glasgow City Council in Scotland

We hope the above might be useful! We would be most grateful if you would bookmark this page and from here e-mail your opinions on how we should most usefully describe or include the sites on this page and don't forget to visit Hammerwood!
Member of the Internet Link Exchange
Artemis and Apollo are the twin children of Zeus and Thetis. She is the goddess of the hunt and also of women's health. The bow and quiver that she carries is the symbol of both these areas. Obviously, for the hunt, a weapon is needed. Artemis acts both as a protectress for the animals and as a companion to young hunter. Hippolytus is one of these young hunters with whom the goddess has a close relationship. In terms of women's health, she has the power to shoot her arrows during the vulnerable hours of childbirth.

Artemis can be considered a goddess of transitions. Being a part of childbirth brings her to the very point when girls become women. She herself is a virgin, never reaching the state of womanhood and wifehood. Iphigenia is mortal version of the maiden in transition. When Artemis saves her from the sacrificial altar, the girl becomes a priestess of the goddess, serving her savior as a virgin and symbol of women's death.

The wilderness of Artemis' setting gives the goddess an image of unharnessable spirit, a wreckless power that threatens men. This characteristic is exemplified by the story of Actaeon, a young hunter who happened upon her bathing. The goddess turned him into a stag and he was torn apart by his own hunting party (from Ovid's Metamorphosis).
Theresa Teresa Theresa Teresa Theresa Teresa
webmaster