Click here for details of staying here at a Historic House Stately Home for B&B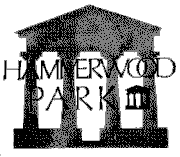 HAMMERWOOD PARK
Historic House Visiting information
Guided tours - Teas
Hammerwood Park is open to the public at the following times:
Saturdays Wednesdays and Bank Holidays,
from the beginning of June to the end of September.
2pm - 5:30pm The tour starts at 2:05pm - yes there is only one tour and if you are late you might be grumbled at! Private visits may be arranged at other times and school visits are welcome. Visiting by coaches of more than 20 seats is limited.

Hammerwood Park is located 3.5 miles east of East Grinstead on the A264 to Tunbridge Wells.
Built in 1792 as a Temple of Apollo in romantic parkland this was the first work of Benjamin Latrobe who was responsible for the Capitol and the porticos of the White House Washington D.C.. Owned by Led Zeppelin in the 1970s, the present owner found it derelict in 1982. Whilst cream teas are served beneath a copy of the Elgin Marble frieze and the hall has been painted by French artists, a derelict dining room still shocks the unwary. Guided tours by the family take you through almost the whole house and make a most interesting afternoon. Spectacular Rhododendrons in parkland.

Admission: £6, £1.50 Children.
Coaches (21 seats or more) by appointment only.
Tel: 01342 850594, Fax 850864
You can stay here too!