Gardens open to the Public
in South East England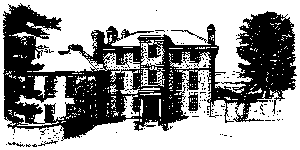 Click here for details and pictorial tour (only small pics) of Riverhill House Gardens
OPEN: April - May - June only EVERY SUNDAY and the Saturday and Monday of all BANK HOLIDAY, Weekends in that period, 12 noon - 6.00 p.m. Tel: 01732 458802 or 452557
The garden at Vann, Hambledon near Guildford, Surrey was a Gertrude Jeckyll (of Lutyens fame) creation and is open any time by appointment (01428 683 413) and under the National Gardens Scheme from May 7-12 inclusive 10am-6pm, BH Mon May 27 2pm-7pm with Teas, May 28-June 2 10am-6pm and July 1-7 10am-6pm. Please tell them you discovered the place through Internet!
Click here for Mount Ephraim near Faversham Kent
It's a garden well worth visiting! Open daily from mid April till end of September 1p.m. -- 6p.m. Bank Holiday Weekends 11a.m. -- 6p.m. Telephone 01227 751496 Fax: 01227 750940


e-mail enquiries for Mount Ephraim.
Be sure to give return fax telephone or snail-mail details.




Coming soon:
Goodnestone Park - the most heavenly garden in England (according to my wife)
and more!!!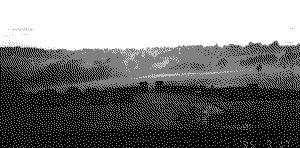 The parkland at
Hammerwood Park near East Grinstead, Sussex
by moonlight
The Parkland at Hammerwood was conceived as an extension to the house and is the very antipathy to such places as Stowe or Stourhead with follies spattered throughout. Here at Hammerwood, the house is the folly, referred to in a Greek inscription as a "cattlefold". It is the folly and the Temple of Apollo in one and the park instead was a serious ornamental landscape farm.

This was a direct consequence of the French Revolution and the concurrent explosion of the Agricultural / Industrial Revolution and the park therefore encapsulates the concepts inherent in an extraordinary snapshot in time. Guided tours start at 2pm on Wednesdays and Saturdays from Easter Monday to the end of September. Adults £3.50, Children £1.50. Click here for details of opening times and map
If you'd like to be notified when this page changes and more houses are added, enter your e-mail address, click on the button, and you will receive an e-mail when the page is updated.
Here's a site for the Hidden Ireland, an association of historic family homes that offer dinner B&B. We are also constructing,on the same server, a site for Irish Heritage Properties, historic houses that are open for day visits.