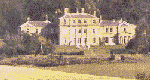 Other houses to visit after Hammerwood.
These entries are to be much expanded with further pages of educational/historical information for each in due course.
SOS
Scroll to bottom of page to help save a historic building from demolition!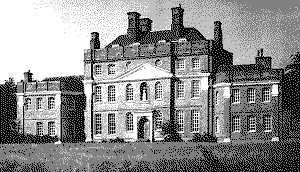 Click here for tour of Finchcocks and details
Finchcocks at Goudhurst in Kent - a wonderful house set in expansive park with the most superb collection of pianos you have ever heard. It's about 45 minutes away from Hammerwood by car, south east of Tunbridge Wells. Musical tours: open days Sundays Easter to end September + BH Mons, daily in August Wednesday to Sundays: 2pm - 6pm. Tour starts at 2.45. By arrangement for groups and individuals most days late march to Christmas, morning, afternoon and evening. Special events include September festival. Fairs end of May to mid-October. Catering by arrangement. School visits: National Curriculum - Making Sounds. Tel 01580 211702 Fax 01580 211007.
e-mail enquiries for Finchcocks.
Be sure to give return fax telephone or snail-mail details.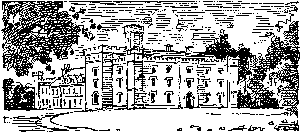 Chiddingstone Castle - a romantic gothic castellated pile opened to the public first by a romantic and eccentric collector. Further details in due course! A Dorrien Magens daughter from hammerwood went off and married a Streatfield at Chiddingstone.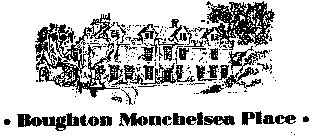 Click here for Boughton Monchelsea Place near Maidstone in Kent,
Open on sundays and Bank Holiday Mondays 2pm - 6pm, also Wednesdays in june, July and August. Groups are welcome on any other day (not Saturdays) by previous arrangement. Telephone 01622 743120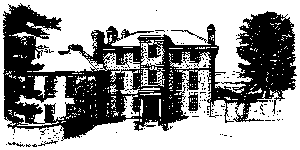 Click here for deatils and pictorial tour (only small pics) of Riverhill House Gardens
OPEN: April - May - June only EVERY SUNDAY and the Saturday and Monday of all BANK HOLIDAY, Weekends in that period, 12 noon - 6.00 p.m. Tel: 01732 458802 or 452557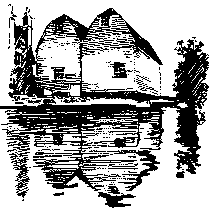 Click here for Haxted Mill
Watermill Museum and restaurant. This place deserves a conservation award!
Click here for the opening hours of the Restaurant and the Mill. There's also opening details here of Jack and Jill Windmills Hassocks, Lurgashall Watermill, Weald and Downland Museum Chichester, Nutley Windmill Uckfield, Bartley Watermill Tunbridge Wells, West Blatchinton Windmill Hove, Woods Mill Henfield, Coultershaw Water Pump Petworth, Halnaker Windmill, Ifield Watermill Crawley, Polegate Windmill, Michelham Priory Watermill, King's Mill Shipley, Bateman's Watermill, High Salvington Windmill Worthing, and Chailey Windmill.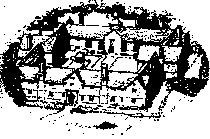 Click here for Sackville College near Hammerwood Park in East Grinstead.
Open June 1 to August 31 most days from 2-5pm. Admission £1.50 adults, 75p children, and this includes a personal guided tour. Parties by appointment. Please telephone Mr. Maurice Golding 01342 321930, or the Warden on 01342 326561
More to be added in due course - mainly members of the south east region Historic Houses Association. Or we could put you in touch with some interesting


houses and castles in France
or a tour of palaces in India. E-mail for more info if you would like . . .


Click here to see stunning and stately places to stay throughout the UK






If you'd like to be notified when this page changes and more houses are added, enter your e-mail address, click on the button, and you will receive an e-mail when the page is updated.

Coming soon:

Squerryes Court, Westerham, with collections associated with General Wolfe of Quebec
Firle Place Lord Gage and American connexions


e-mail enquiries for Firle Place.
Be sure to give return fax telephone or snail-mail details.
Penshurst Place near to Chiddingstone and Hever Castle
St Mary's Bramber
Goodnestone Park - the most heavenly garden in England (according to my wife)
and more!!!




Here's a site for the Hidden Ireland, an association of historic family homes that offer dinner B&B. We are also constructing,on the same server, a site for Irish Heritage Properties, historic houses that are open for day visits.
If you stand on your feet for long periods as we do, you might like this for refreshment!