Click here for the most up to date tourist information tourism resource.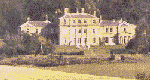 WELCOME TO HAMMERWOOD PARK and other stately places to see and stay and the Hammerwood Comprehensive Guide
to tourism facilities in England and the UK
Please bookmark here before you go further! Please email us if this takes too long to load!





Pure information - fast!!
We're pleased to add your URL!
We hope therefore that this page will be one of the most useful
one-stop tourist resources on the Web!




Further major updates new sites in progress! Register with the form below and you'll be notified when we have done it. We have just put together a comprehensive guide to UK property services to help people relocating to UK.

. Here's one for discovering South East England which may become one of your favourites!. Here's another for the other end of the country - less sophisticated but useful nevertheless! Here's Bronte Country and The Yorkshire Dales and the Lake District Online.

During the next month we are planning to update this page with around 300 new addresses.

If you'd like to be notified when this page changes, enter your address, click on the button, and you will receive an e-mail when the page is updated.


Before you go to the rest of Sussex, London or more of England in the links in the rest of this section, we hope you'll join us for a tour of Hammerwood (which many have found enjoyable) Don't forget to look at our other recommended Stately Homes and Historic Houses to see in the South East, Gardens to visit and Stunning and Stately places to Stay There is also a tourguide who specialises in showing you hidden England

Visit Santa Claus: Click here and scroll down to "Christmas Special".

Here's the latest set of UK sites, to be added to this page and here's http://there.is/world the newest world tourism sites.


WELCOME TO ENGLAND, SCOTLAND AND WALES
We hope you won't get distracted by the newspapers but if you want the news
Click Here forTHE TIMES and THE SUNDAY TIMES
Don't visit until last: they seem to make my machine crash!
. There's also Smooth Hound's Hotel and Guest House Directory including exclusive internet discounts.


For the best and fastest loading weather maps and satellite pictures for the whole of Britain, click here - but ignore the weather description - it's for the Shetland Isles north of Scotland and usually infinitely worse than everywhere else. (However, at present you can't tell here what the weather will be - we're paying the price of ecological change!) Hardy souls should click here to visit the Shetlands Click here for two places to stay on the way from the airports to the islands and here for B&B en route going north. There's a RAVING GOOD NEW SITE for the Scottish Highlands with the best maps on the web. with an extensive section for Cromarty. There's over 60+ Scottish Links to help plan your trip here. Click here for more Scotland Travels site and here for events in Glasgow

For the opposite end of the country the Isle of Wight in the south is a favourite summer seaside spot The Isle of Wight Council is sponsoring events on the Island. The County Press will soon be expanding their entry to include weekly news of the Island. Click here for somewhere to stay in Hampshire on the way from the airports to the Isle of Wight and here for places to see throughout Hampshire. To the west is Torbay: details below. East of Hampshire is West Sussex - here is Chichester and district on the coast and here is a real Norman castle to stay in nearby

Click here for links to UK online Museums

The British Tourist Authority have just launched their site here Other tourist board sites in England
and yet more interesting links follow . . .

Sites run by local authorities - often non-commercially - and can be better than the Tourist Boards . . .
Devon is a favourite holiday destination in the South WestTowns & Attractions of Devon looks a nice place to venture. There's another site we've just heard about here as a a 'local' site for mid-Devon

Nearby on the South Coast here's Torbay - (that's Torquay, Paignton and Brixham) which is the UK's most popular staying resort.

Click here to find the tourism section of Birmingham City Council



Click here for Glasgow City Council in Scotland
More interesting UK links . . .

If you would like a URL to your site here please E-Mail from here: latrobe@mistral.co.uk
Go to the 3rd map here for a useful and quick loading map of the UK
The Association of British Travel Agents ABTA is here

Here's a mystery link at the Newcastle Business School and it's good!

We hope the above might be useful! We would be most grateful if you would bookmark this page and from here e-mail your opinions on how we should most usefully describe or include the sites on this page and don't forget to visit Hammerwood!

When using the Channel Tunnel don't forget you'll need to change your pounds into franks and then to marks or guilders - and each time pay a money-changer for his pranks to do it. If Member of Parliament Quentin Davies (who recently stood up for what his conscience told him to do) succeeds, European tourism upon which so much of our heritage depends will get a welcome shot in the arm. Click here for his arguments for a Common European Currency. If he was MP for my area I'd think of changing party and vote for him!
Scroll below for more!

For your convenience this is the best access to global search engines we've found - we take the MetaCrawler or Lycos option after filling the query box and pressing the button. At times Lycos seems to be better than the whole of the rest put together!

Search with Starting Point:
Enter search keyword(s), press bar then choose MetaCrawler
for the best search on the net!:


Other UK guides
We hope we've got everything here - but no-one can hope to do that so: -

Click here for another page of resources donated by a friend!
Cick here for an extensive London and the UK Guide with useful directories of theatres, events and entertainments. NooMedia have authored some pages for a London guide featuring restaurants, clubs, fashion and other related stuff - so here it is! Click here for the Comprehensive London linkpage

The Go Explore travel resource - ...where frequent travelers turn. This site includes database integration to destination information, airline reservations, hotels, rental cars, restaurants, business services, proximity searching, user profiles, and personal itineraries...

Here is a guide to England town by town with guestbook comments - goodness knows what you'll discover.
If these guides fail - you might find another at the Clearinghouse warehouse.

Marketing resource, a fund of helpful information and miscellaneous
Fax lists of UK Hotels and Travel Agents - and a good deal more!
Europe and Ireland here
Ireland, France, Italy, Germany and Portugal here so far

And now for the rest of the World!!! . . .
We are developing the Comprehensive World Tourism Guide here

For honeymoon and anniversary travel, click here for the World Wide Wedding page

An undercount of accesses since May 1996 + 1512 since April.
Text only viewing isn't counted!

Airlines operating in Europe
thanks to Marc-David's Airlines of the WEB - click here for more extensive range of sites. Each may contain details of special offers